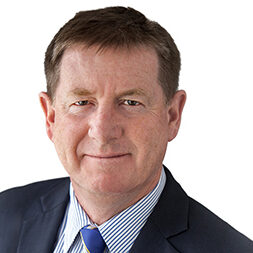 Mark Connelly
Non-Executive Chairman
Mark was previously Managing Director of Papillion Resources and was instrumental in the US$570m takeover of Papillion by B2Gold Corp in October 2014. Prior to Papillon, Mark was Chief Operating Officer of Endeavour Mining, following its merger with Adamus Resources Limited where he was Managing Director and CEO. Mark is currently the Non-Executive Chairman of Barton Gold Holdings Ltd, Olko Resources Ltd and Chesser Resources Ltd.
Mark is a Member at Australian Institute of Co. Directors, (MAICD) a Member of the Australian Institute of Management, (AIMM) and a Member of the Society of Mining, Metallurgy and Exploration (SME).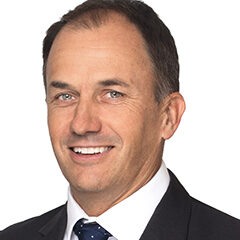 David Reeves
Managing Director
Mr Reeves is a Mining Engineering graduate of the University of New South Wales and his extensive operations and management career spans over 30 years within the minerals and mining industry.
He has over 20 years' experience within the gold and precious metals sector. He is the founding Managing Director of Calidus Resources and has been instrumental in the discovery, exploration and development of the Warrawoona Gold Project. Mr Reeves has a first-class WA Mine Managers ticket and a Graduate Diploma in Finance and Investment.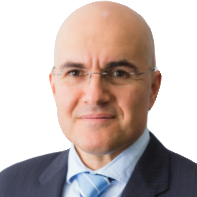 John Ciganek
Non-Executive Director
John has more than 30 years in the mining sector across a range of roles including mining engineering, stockbroking, executive management and corporate finance.
John began his career as a Mining Engineer with Comalco / CRA (Rio Tinto) before moving to Reynolds Yilgarn Gold, Byrnecut Mining and Hargraves Resources. John subsequently joined Commonwealth Bank as Senior Bank Engineer responsible for technical due diligence, before moving to the role of Risk Executive responsible for the management of existing debt facilities and new corporate and project debt financings.
More recently, John has gained substantial experience in debt financings including project financings, project bonds issuances, convertible note offerings, working capital facilities, hedging facilities, offtaker funding, and equity raisings through his role as Executive Director for Burnvoir Corporate Finance. John is a Non-Executive Director of ASX listed Vanadium Resources Limited and Ookami Limited.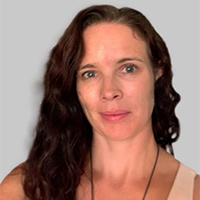 Kate George
Non-Executive Director
Kate has over 20 years' experience in environmental management within government and industry, working with small midcap miners to major resource companies.  Kate's key experience includes development of environmental permitting strategy and the coordination of ecological survey via Western Australian consulting firm Rapallo.
Kate holds a Bachelor of Science (Environmental) with First Class Honours from Murdoch University and is a qualified Auditor of Integrated Management Systems (RABQSA, QM, EM, OH).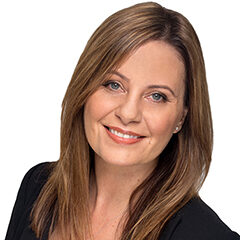 Julia Beckett
Company Secretary
Julia is a Corporate Governance professional, having worked in corporate administration and compliance for the past 15 years. She has been involved in business acquisitions, mergers, initial public offerings, reverse takeovers, capital raisings as well as statutory and financial reporting. She has held a number of company secretarial positions for ASX, AIM and NEX listed companies and has also held non-executive director positions for a number of ASX listed and non-listed companies. Julia holds a Certificate in Governance Practice and Administration and is a Member of the Governance Institute of Australia.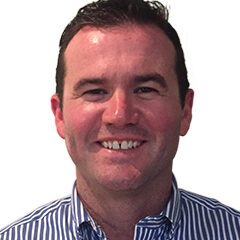 Paul Brennan
Project Development
Paul is a qualified mining engineer with 20 years of experience in the mining and resources industry, having previously held roles in Technical, Operations Management, Project Management and Consultant capacity.
Most recently, he was General Manager of Saracen Mineral Holdings' (ASX: SAR) Carosue Dam gold mine in Western Australia, where he was responsible for the management of production, safety and financial reporting.
Paul holds a Bachelor of Engineering (Mining) from the West Australian School of Mines, a Master of Business Administration and a Graduate Certificate in Project Management from Curtin University.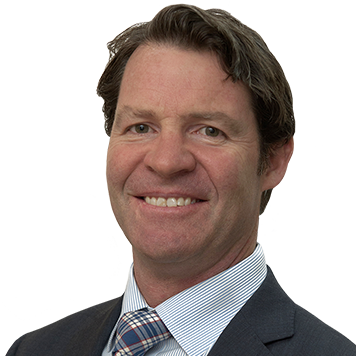 Richard Hill
Chief Financial Officer
Richard is an accomplished finance professional with more than 20 years of experience in the resources sector, primarily in the gold industry. Most recently he was Chief Financial Officer at Echo Resources Limited. Richard brings direct experience with respect to feasibility studies, construction and development, mine operations as well as corporate combination and integration activities.
Richard experience incorporates arrangement of project and corporate financing agreements, treasury and derivative management, financial management and reporting, corporate governance and compliance, strategy development and risk management. Richard holds a Bachelor of Commerce Degree, is a member of CPA Australia and has a Graduate Diploma of Advanced Corporate Governance.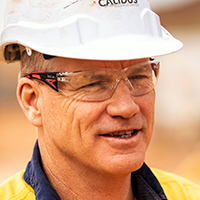 Don Russell
General Manager Operations
Don is a Mining Executive with over 20 year's management experience in large challenging mines across Australia. Don is well balanced and experienced in both technical and operational roles with a proven record of strong leadership to deliver safe cost effective results.