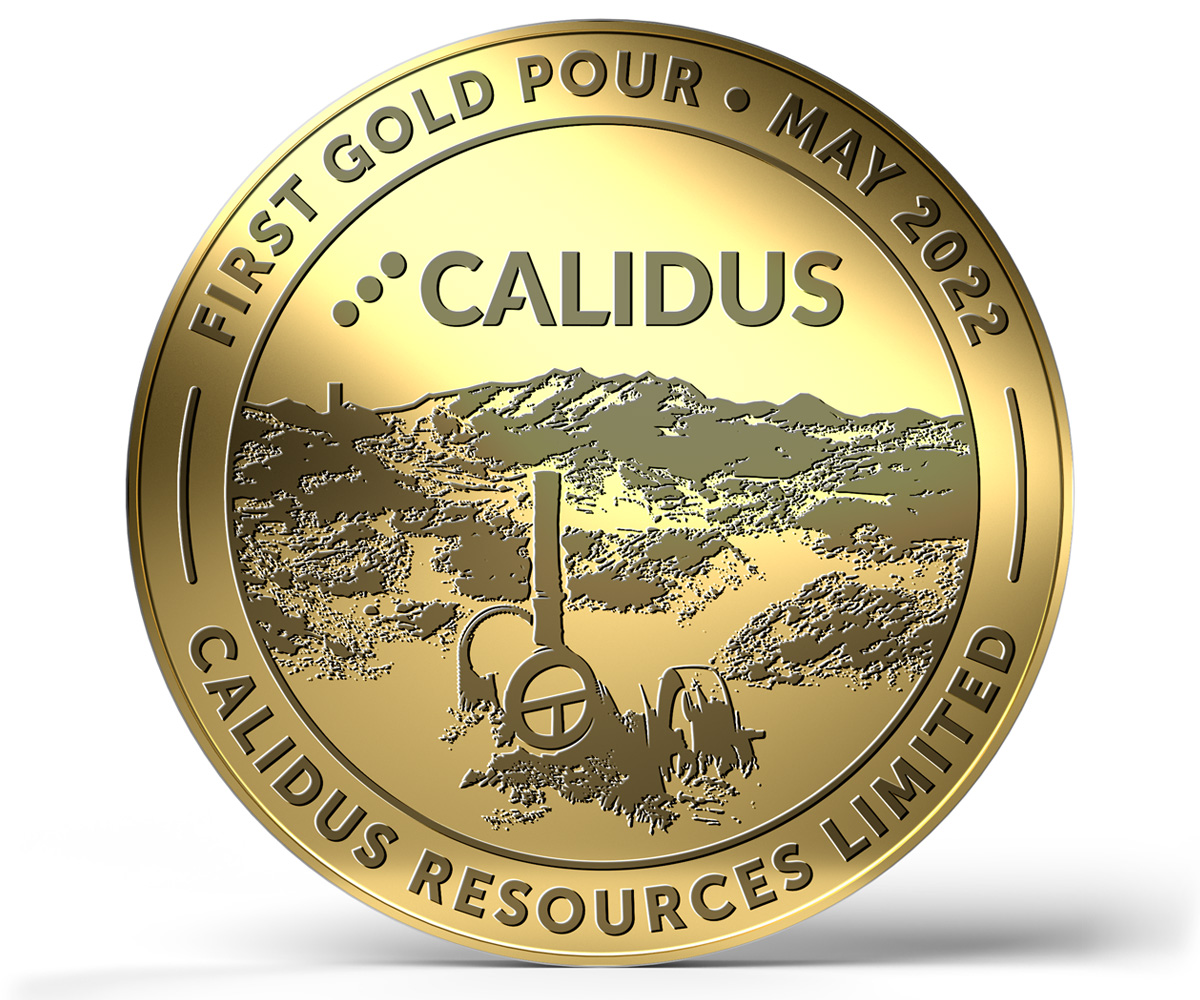 Calidus Resources Commemorative Gold Coin
Cost: Price of Gold per ounce in AUD + approximately $150/coin to cover minting, postage and insurance costs.
Commemorating the first gold pour from Calidus Resources Warrawoona Gold Project, this limited edition 1oz 999.9 purity gold coin, made from gold entirely sourced from Warrawoona, highlights the long history of mining at Warrawoona.
The Klondyke Queen steam boiler is an iconic reminder of past mining activities from the early 1900s and resides amongst the stunning Warrawoona ranges.
All coins are wholly produced in Australia using the latest in international minting technologies and certified by the NATA accredited ABC Refinery laboratories.
Purity – 999.9+
Origin – Australia
Length – 32.60mm
Width – 32.60mm
Thickness – 1.93mm
Order your commemorative coin
Fill out the expression of interest (EOI) form and we will contact you with payment and shipping information.
Please note that EOI orders are not binding.